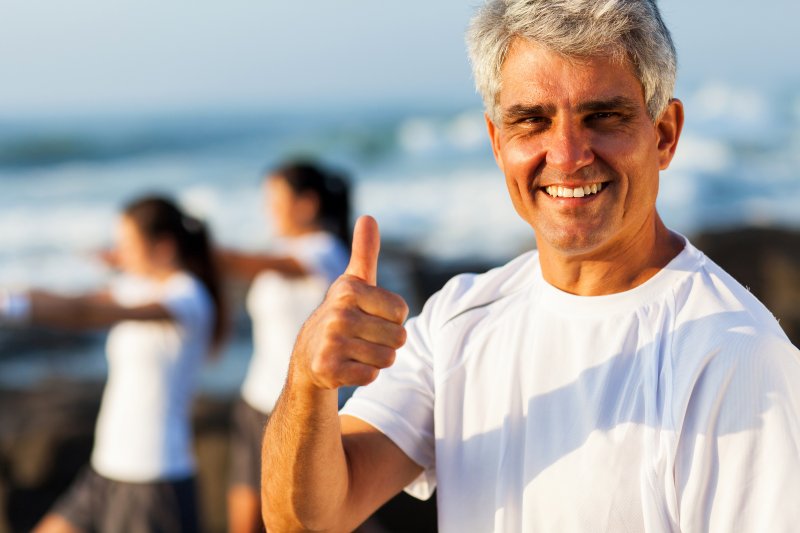 Dental implants are arguably the best way to replace missing teeth, and with great care they can last a lifetime! If you're hoping to restore your smile, then you might be considering this treatment option. Before you commit to it, however, there are certain factors that'll let you know if you're a good applicant. Read on to learn the five characteristics of an ideal dental implant candidate in Austin!
#1: Your Gums Are Healthy
One of the most common reasons dental implants fail is due to gum disease. Once the implants are placed, this condition can attack the bone that supports the posts. If there's a buildup of plaque that leads to inflammation, the gum could detach from the implant and allow for bacteria to collect. In order for the replacement teeth to work, they need to be secured in the jawbone, and this is best achieved with healthy gums!
#2: You Have a Dental Health Commitment
If you brush and floss every day, then you are more likely to have successful implants. This is because you have built the habits for keeping your implants and the surrounding gums healthy and clean. By continuing to do so after the procedure, you would help to fight bacteria that could compromise the posts.
#3: You Have Ample Jawbone for Implants
Since your dental implants will rely on the osseointegration process—the fusion of the post with the jawbone—you'll need plenty of bone to work with. Whenever there are teeth missing, the jawbone tends to weaken and shrink. Fortunately, there are treatments like bone grafts that can restore the jaw and create bone tissue for your dental implants to fuse with.
#4: You're Free from Chronic Disease
Chronic conditions, like diabetes or heart disease, can create issues during the dental implant procedure. Those with diabetes, for example, have a higher risk of cavities and gum disease, which can interfere with the osseointegration and healing processes. If you have a chronic condition, talk to your dentist or primary care provider about getting on track for dental implants.
#5: You Don't Drink Too Much Alcohol or Smoke
Drinking excessive amounts of alcohol can lead to dry mouth and even bone loss, both of which can be detrimental to the jawbone healing after dental implant surgery. Smoking also increases the risk of gum disease and oral cancer, and this could lead to the new post failing.
Even if you don't meet every characteristic on the list, there are still procedures you can undergo to improve your chances of successful dental implants. Speak with your dentist to discover what changes you can make, if any, and how you can proceed with restoring your smile!
About the Author
Dr. Molly Burton earned her dental doctorate at the University of Louisville and has received advanced training in dental implant placement. With a true calling for creating and maintaining healthy smiles for all patients, she can help you start on the right foot for replacing missing teeth. Want to know if dental implants are right for you? Visit her website or call her at (512) 441-2098.