Restorative Dentistry – Austin, TX
Rebuilding Damaged
& Decayed Teeth
Dental damage and decay are two incredibly common oral conditions. We offer customized restorative care, like dental crowns and cavity fillings, to rebuild both the structure and strength of compromised teeth, so you can continue using them as you naturally would. If you're experiencing dental sensitivity or are concerned that you have a cavity or broken tooth, please visit our dental office, so we can see if you require restorative dentistry in Austin, TX.
Why Choose Magnolia Family Dentistry of Austin for Restorative Dentistry?
Natural-Looking & Biocompatible Cavity Fillings
Fun & Friendly Dentist & Team
We Treat Patients of All Ages
Tooth-Colored Fillings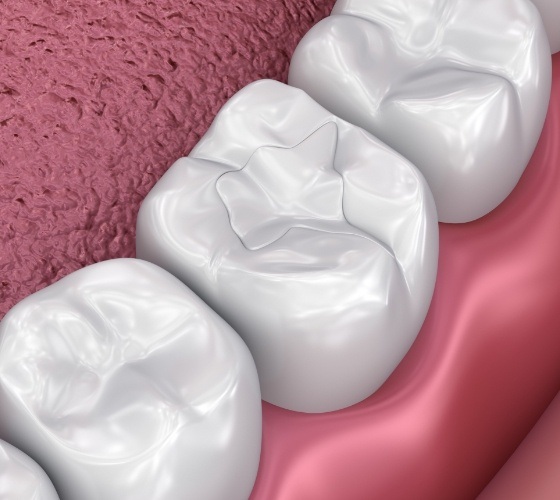 In the past, cavities would be treated using amalgam fillings, which were made of a metal compound that included mercury and silver. Today, we utilize a safer and natural-looking material, called composite resin. It can be custom-shaded to match the color of your existing enamel, so once it's placed, it will be hardly noticeable to onlookers. Plus, with the proper care, it can continue protecting your tooth for several years.
Dental Crowns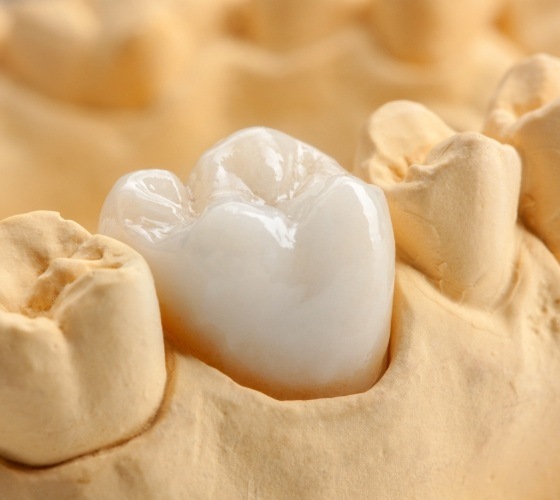 If you have a tooth that has been treated with a root canal, has a large filling, or has been broken or damaged due to trauma, a dental crown may be the best option to protect and strengthen it. These restorations are tooth-shaped structures that are fitted over the biting surfaces of teeth. They can be made from a variety of materials, including porcelain and ceramic, so they flawlessly blend in with your smile once they're placed.