Teeth Whitening – Austin, TX
The Trusted, Reliable Way to Brighten Your Smile
Teeth can become stained for a variety of reasons, and in most cases, because of natural, daily wear and tear. However, your smile is often the first trait that others notice about you, and when your teeth appear yellow or discolored, this can have a large impact on your self-esteem. At Magnolia Family Dentistry, we want all of our patients to dawn a smile that they feel proud to let show. That's why we offer both take-home and in-office teeth whitening in Austin, so you can choose the option that best fits your lifestyle and needs. Call our office today to learn more about brightening your grin.
Why Choose Magnolia Family Dentistry for Teeth Whitening?
Take-Home & In-Office Treatment Options
A Clean, Modern, & Homey Dental Office
Financing Available Through CareCredit
Who is a Good Candidate for Teeth Whitening?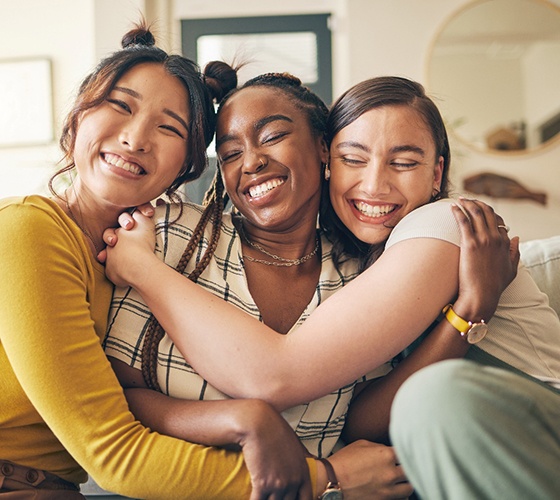 Teeth whitening can tackle a wide range of staining. We often recommend either in-office or take-home treatment for patients who:
Have good oral health and no untreated issues, like cavities or gum disease.
Are 18 years or older.
Don't have extensive dental work, like several visible restorations.
Aren't allergic to any teeth whitening agents, like peroxide.
Don't have very sensitive teeth.
Have realistic results that are achievable.
If you're unsure of whether teeth whitening is right for you, we invite you to schedule a consultation with Dr. Burton and our team to talk more about it!
How Does Teeth Whitening Work?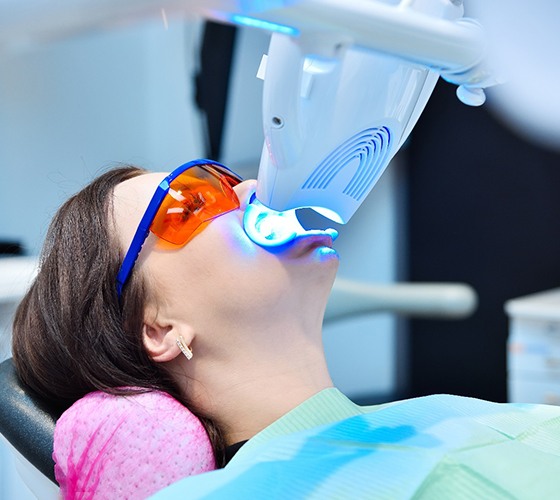 Your teeth whitening process will be unique to what method you choose. Dr. Burton will discuss the pros and cons of each as they pertain to your unique situation, and if you have any questions, don't hesitate to ask us during your consultation.
Take-Home Teeth Whitening
If you select take-home teeth whitening, we'll provide you with a customized whitening kit that utilizes professional grade whitening agents that are powerful enough to brighten your teeth by up to eight shades. Over the course of two weeks, you'll use your kit as instructed each day, wearing your trays for a set amount of time determined by Dr. Burton.
In-Office Teeth Whitening
If you're looking for faster results, we also offer in-office teeth whitening, which can brighten your smile by up to eight shades within a single, hour-long appointment. The treatment will be administered and overseen by professionals, so you won't have to worry about anything happening throughout the process.
Tips for Maintaining a Brighter Smile After Treatment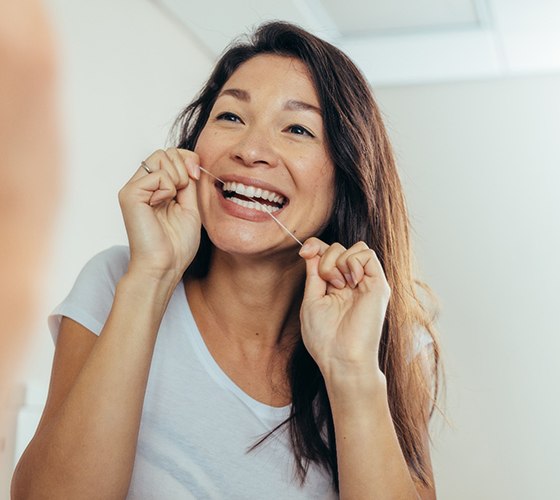 After you've brightened your smile, we recommend following these helpful tips to preserve your results:
Maintain a good at-home oral hygiene routine by brushing twice each day and flossing daily.
Visit Dr. Burton and the rest of our team every six months for routine checkups and cleanings.
Avoid stain-causing foods and beverages, like black coffee, red wine, and tomato-based sauces.
Eat white dairy products, as they can help strengthen and whiten your teeth naturally.
Come in and see us for regular touch-ups!
Understanding the Cost of Teeth Whitening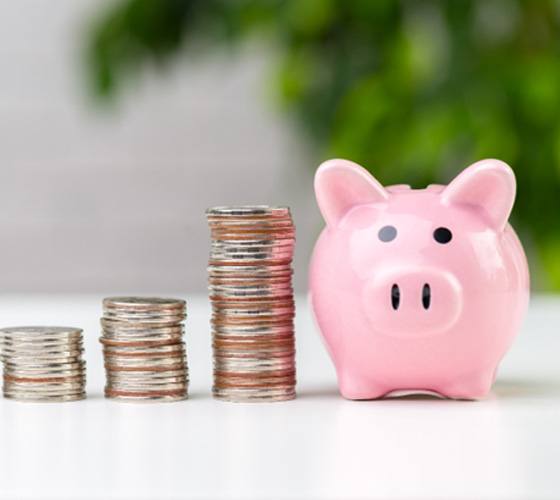 Teeth whitening is a great, relatively inexpensive way to dramatically improve your smile. They can also give you a good sense of what cosmetic dentistry is like if you've never experienced it before.
However, if you've never gotten any kind of cosmetic dental treatment before, you may be put off by the idea of investing in dental care that won't be covered by insurance. If that applies to you, here's what you should know about budgeting for whitening treatment.
Factors that Affect the Cost of Teeth Whitening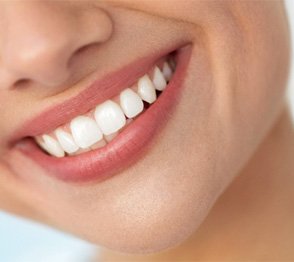 Typically, any given whitening treatment has a set price regardless of your circumstances. As such, the only variable that you have to consider is how many whitening treatments you'll need to completely change the color of your smile.
Sometimes discoloration isn't due to stains, but is instead a consequence of aging or certain medication. You may also have particularly dark teeth due to smoking, for example. In these cases, you may need multiple rounds of whitening to get good results, which will affect the overall cost.
Types of Teeth Whitening: What Do They Cost?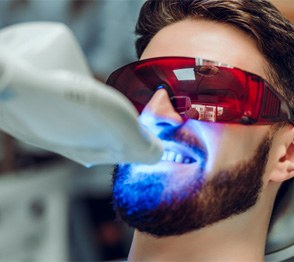 There are several different kinds of teeth whitening depending on your unique needs. Each one varies in price, so it's a good idea to understand the differences between them if you're budgeting for treatment.
First there's in-office whitening, which is both the fastest and the most expensive option. This kind of treatment typically costs anywhere from $400 to 800. Then there's take-home whitening, which is on the more affordable side—it'll typically run you a few hundred dollars.
Then there are DIY whitening kits, which are generally less effective and carry extra risk. However, they are undeniably cheaper. OTC whitening trays will typically cost $100 or less, and whitening strips will only run you around 40 bucks.
Is Cheap Teeth Whitening Worth It?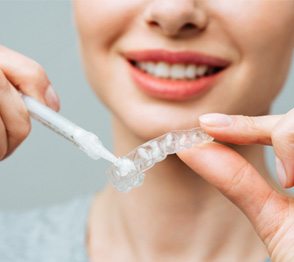 If you're concerned about the cost of teeth whitening treatment, you may wonder whether DIY whitening kits could be the way to go. While they cost substantially less than the whitening you'd get from us, it's important to remember that there's a good reason for that.
While whitening treatments are pretty low risk when done by a dentist, there are dangers when performing it yourself. The first is that you may overuse the treatment, which can lead to profoundly sensitive teeth. This is even more likely considering that DIY teeth whitening isn't as concentrated as what you'd get from a dentist, which means that you may have to overdo it just to get the results you're looking for.
For this reason, we would strongly recommend against using DIY whitening kits. Afterall, if something doesn't work it's not worth paying for, no matter the price.
Options For Making Teeth Whitening Affordable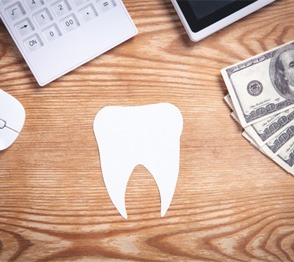 Considering that teeth whitening isn't going to be covered by insurance, you may rightfully wonder what tools are available to you in order to make the treatment more affordable.
Thankfully, we work with CareCredit, which operates a little bit like a health and wellness credit card. You can use it to pay for care, then split it into monthly installments that may be much more budget friendly. They also offer no interest six month financing terms, so if you're concerned about paying for care, we can talk to you about whether these kinds of services could help.
Teeth Whitening FAQs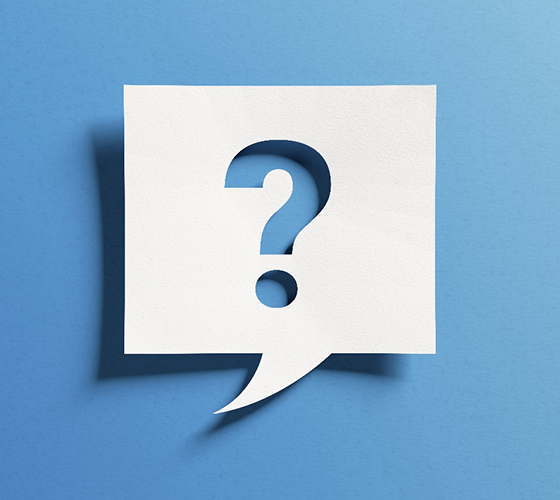 Is Professional Teeth Whitening Stronger Than Store-Bought Whitening?
Yes, the whitening strips, toothpaste, and other products you find at the drugstore are significantly weaker than the whitening agents from Dr. Burton. All whitening contains hydrogen peroxide as its active ingredient, but our solutions have a higher concentration. While these commercial products only whiten a few shades, the take-home or in-office professional whitening products can brighten your smile by eight shades.
How Long Will Teeth Whitening Results Last?
The time your brilliant smile lasts will depend on several factors, including how well you take care of your teeth, your diet choices, and more. However, whitening usually lasts between two and three years before retreatment becomes necessary. When you visit Dr. Burton, she can keep an eye on your teeth and make sure it stays in dazzling condition.
Does Whitening Cause Sensitivity?
In most cases, professional whitening doesn't cause tooth sensitivity. If you struggle with it already, the whitening process could trigger discomfort, which is why we check for that before doing the procedure. If you do experience sensitivity afterward, we might be able to give you a fluoride treatment and encourage you to use specially formulated toothpaste for sensitivity.
Should I Choose In-Office Whitening or Take-Home Kits?
If you have time to plan ahead and want to whiten from the convenience of your own home, take-home whitening may be the right choice for you. However, if you are short of time, in-office whitening offers quick results. Talk to Dr. Burton about your needs and goals, and she can help you determine which would be best in your case. You can either schedule a consultation or wait until your routine hygiene appointment to discuss the matter with her.