Invisalign – Austin, TX
Discreetly Achieve a Straighter Smile
Many people are hesitant to move forward with orthodontic treatment because they want to avoid the hassle of wearing metal wires and brackets. Well, traditional braces are no longer your only solution for a straighter smile. At Magnolia Family Dentistry, we offer Invisalign in Austin to help you discreetly and comfortably achieve your dream look! To find out if this option is right for you, continue reading or schedule a consultation with Dr. Burton today.
How Invisalign Works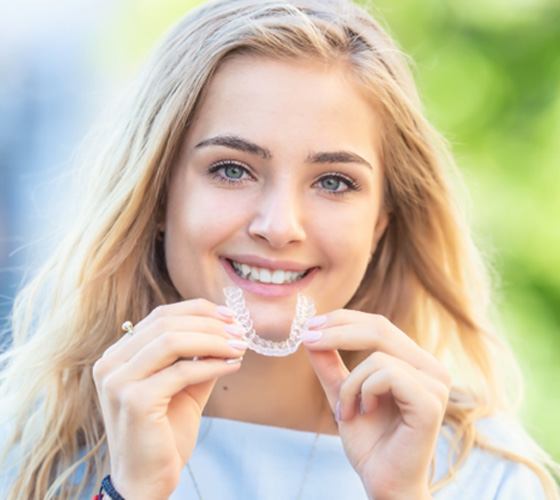 Unlike traditional metal braces, Invisalign uses a series of clear aligners to gradually move teeth into proper alignment. Each set of custom-made plastic trays is worn for a predetermined amount of time, which is usually about two weeks. They move a portion of your smile at a time until the entire thing is aligned. You'll need to visit Dr. Burton every six weeks or so to pick up your new trays and ensure your treatment is going according to plan.
Indications for Invisalign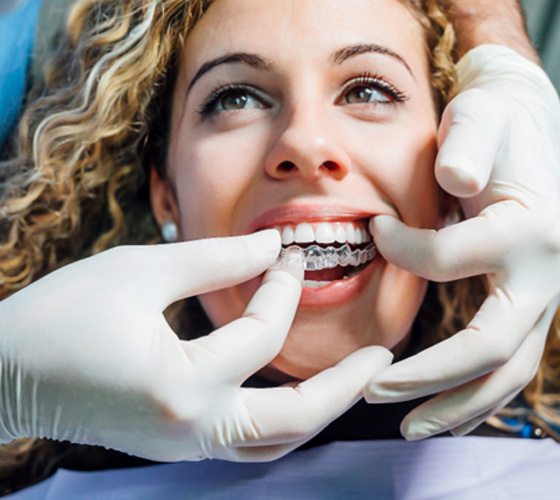 Invisalign is a popular orthodontic solution because it's able to fix multiple issues, such as:
Crowded Teeth
If you feel like you have too many teeth in your mouth, you may benefit from Invisalign in Austin. The plastic trays will gradually move your teeth into the right positions. It's incredibly important to address overcrowding as it can increase your risk of oral health issues like tooth decay and gum disease.
Gaps Between Teeth
Having gaps in your smile can be unsightly, but they also put your oral health at risk. That's mainly because food particles and other unwanted debris can easily get trapped in these spaces, causing bad breath and decay. With Invisalign, your teeth can be pushed back into a healthier and more aligned position.
Bite Alignment
Is your bite misaligned? If so, it can place unnecessary pressure on your temporomandibular joint and cause problems like TMJ disorder as well as teeth grinding and clenching. Fortunately, Invisalign can correct issues like underbite, crossbite, and overbite.
The Benefits of Invisalign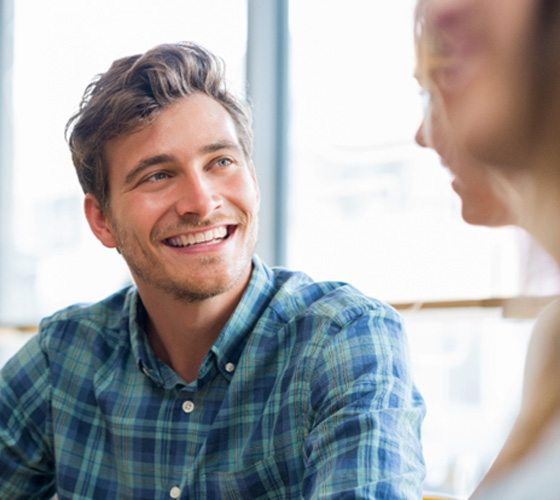 Are you thinking about getting Invisalign in Austin? Doing so will allow you to enjoy many incredible benefits, such as:
Increased Comfort: The clear aligners are made of a smooth plastic design, which will not irritate your gum tissue like traditional metal braces can.
Faster Treatment Time: With traditional braces, it can take about two to three years to achieve your desired results. Invisalign can usually be completed in as little as 12 to 18 months.
Discreetness: Since the plastic trays are virtually invisible, no one will even notice you're undergoing orthodontic treatment! You can smile and speak with confidence.
How Much Does Invisalign Cost?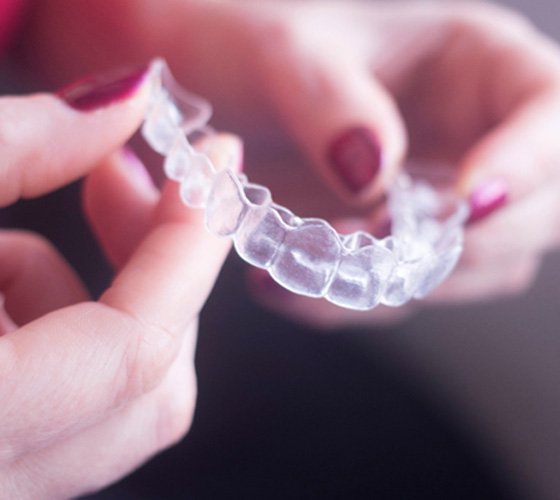 Every smile is unique, which is why it's hard to say how much Invisalign in Austin will cost. You'll need to attend a consultation with Dr. Burton to get an accurate price estimate. During your visit, she'll explain which factors influence the overall cost and your available financing options. Rest assured – all the pricing information will be thoroughly explained to ensure you know what to expect every step of the way!