Preventive Dentistry – Austin, TX
Patient-Centered Care
That Keeps Smiles Healthy
With regular attention and care, your natural teeth can last a lifetime. It's our team's goal to make that happen by providing thorough preventive dental care, like bi-annual checkups and cleanings. These appointments give us a chance to diagnose and treat the small signs of oral problems, like cavities, before they have a chance to develop into something much more serious. If it has been longer than six months since you last visited your family dentist for preventive dentistry in Austin, TX, please contact us to schedule an appointment today.
Why Choose Magnolia Family Dentistry of Austin for Preventive Dentistry?
Patient-Centered Dental Care
Kind & Friendly Dental Team
Convenient Location & Easy Parking
Dental Checkups & Teeth Cleanings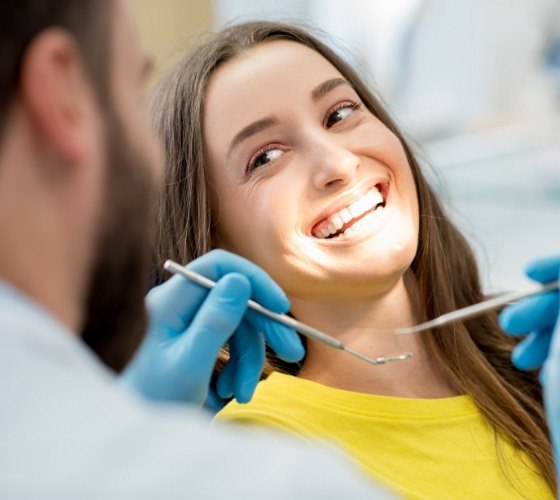 In order to keep your teeth and gums healthy, bi-annual checkups and cleanings are recommended by professionals as well as the American Dental Association. During these visits, we'll take X-rays of your mouth along with images from our intraoral camera to catch any signs of oral issues, like cavities. That way, we can explain what problems you may face as well as our recommended treatment plan. Before you leave, one of our dental hygienists will thoroughly clean and polish your teeth, leaving your smile feeling refreshed.
Learn More About Dental Checkups & Teeth Cleanings
Children's Dentistry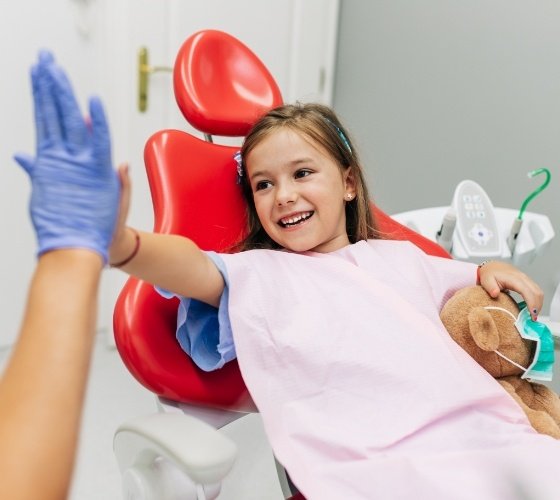 We're happy to treat children at Magnolia Family Dentistry of Austin as well as adults. We offer several kid-friendly dental treatments to keep their smiles healthy and happy. We also take the time to educate little ones on the best ways to take care of their smiles to build healthy habits that will last into adulthood. Our team also understands that these early visits set a precedent for how your child will feel about visiting the dentist, which is why we will make sure they feel comfortable and have an enjoyable experience.
Oral Cancer Screening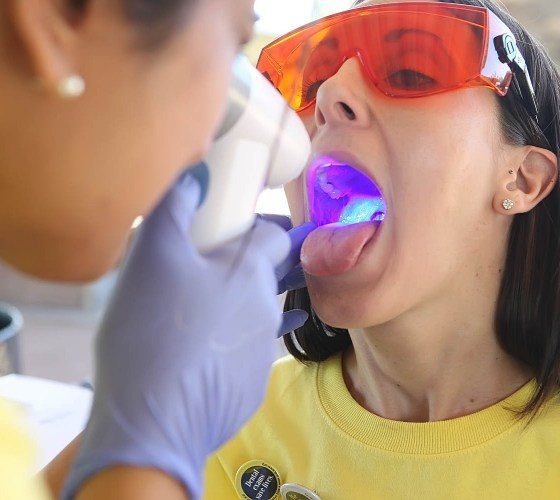 At each of your checkups, we'll also complete an oral cancer screening, where we thoroughly examine your oral tissues, throat, lips, and tongue in search of any signs of the disease. With these routine screenings, we hope to spot the early signs of oral cancer before it has a chance to spread to other areas of the body and becomes more difficult to treat. If we do see anything that we feel needs additional attention, we'll refer you to a specialist for a biopsy.
Fluoride Treatment
Fluoride is a mineral found in certain fresh fruits and vegetables. It's also added to oral hygiene products, like toothpaste, and even local water supplies. This is because it has been shown to strengthen enamel, which is the outermost protective layer of the teeth, and prevent cavity development. If you don't receive enough fluoride in your daily diet, we can supplement it by applying a fluoridated varnish to your teeth at the end of your checkup and cleaning.
Nightguards for Teeth Grinding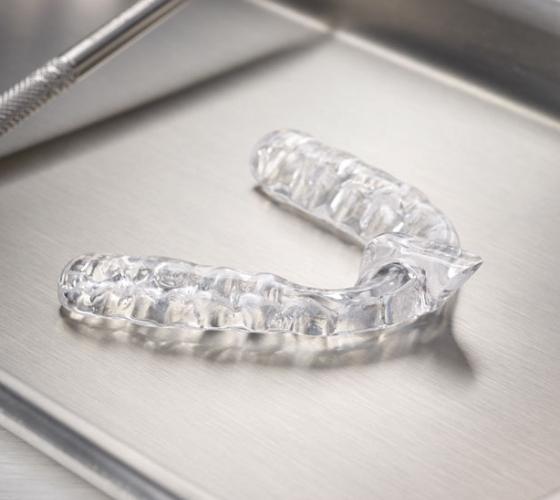 Have you noticed that your teeth are beginning to look worn down? Does your jaw routinely ache, or do you frequently wake up with a dull headache? These are all signs of a common condition called bruxism, also known as the nightly grinding and clenching of your teeth. Without proper protection, your teeth can become severely damaged and be at a higher risk of developing cavities and infections, which is why we offer customized grinding nightguards.