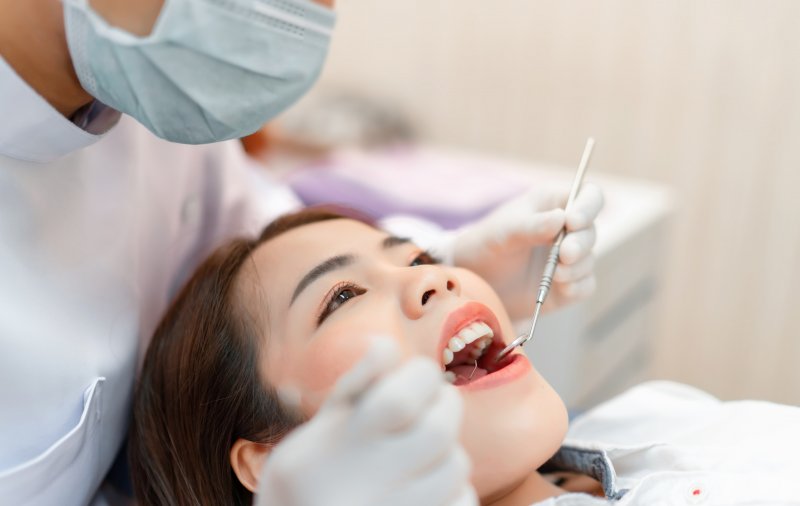 For many people, dental visits are something to put off to the last minute. Why see a dentist when you don't have any teeth or gum issues anyway? Wouldn't you be better off waiting until something comes up? However, this attitude doesn't recognize the power of preventive dentistry. When you're able to head off poor dental care before it starts, your life sees major improvements. To learn how that's the case, here are three significant benefits to early detection of oral health problems.
It Spares You Future Pain
When your dentist detects your oral health issues early, they spare you from painful conditions requiring invasive procedures. For example, they can clean your teeth so that you don't develop cavities. Similarly, they can heal your inflamed gums before an infection takes root.
Keeping your teeth and gums healthy prevents minor problems that can turn into major ones. Which would you rather experience: an hour or two in the dentist's chair or root canal therapy?
It Saves You Money
At least initially, you might think that putting off the dentist would save you money. Unfortunately, the habit actually tends to cost you more overall.
You see, treatment for preventable conditions can get expensive. After all, tooth extraction and replacement procedures rely on more specialized knowledge than cleanings. Even if it means more frequent visits, several preventive appointments won't be as pricy as one complicated emergency service.
It Helps with Body Issues
You may develop body issues if you wait too long to have a crooked smile or stained teeth examined. In fact, research shows that those with such conditions often suffer from poor self-esteem. Besides hurting your self-confidence, this could affect your relationships and even lead to depression.
You could avoid this sort of outcome with preventive treatment, though. It would preserve your mouth's great appearance, thus enhancing your confidence in your body.
Of course, oral health problems can't always be prevented. There might be a sudden development, or a genetic factor could play a role. Still, early detection almost always helps with advantages like those above. That said, ensure you're on your dentist's calendar for your next dental checkup!
About the Practice
Magnolia Family Dentistry is based in Austin, TX. As led by Dr. Molly Burton, the practice strives to give every one of its patients the best smile possible. To that end, its staff provides preventive, cosmetic, and restorative dentistry, as well as emergency dental treatments. Dr. Burton and her team also use the latest dental technology to ensure procedures are safe and highly effective. For more information or to book an appointment, you can reach them at their website or by phone at (512)-441-2098.